Solvent Recovery Column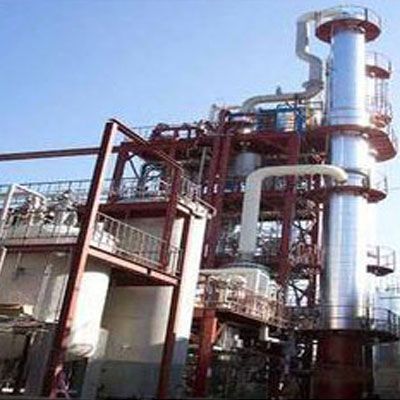 Rufouz Hitek Engineers Pvt. Ltd. also produce a solvent recovery column which remains until the end of time in demand because of their distinguishing features.. We try to build such solvent recovery column design which recycling methods are best suited to your business. They are then installed in pharmaceutical industries to get the best output which has been able to meet the international standards. They are made for multipurpose as well as single duty use. Our made Solvent Recovery Distillation Column product is highly comprised of all related technologies like absorption, liquid-liquid extraction, crystallization, membrane separation, etc. This mechanism is best for dispensation of different types of streams. Whether your requirement is linked to DQ, IQ, OQ, PQ or GMP or FDA, this product is highly proficient in meeting all kinds of necessities.They also offer higher level of safety and fulfill all your need related to the recycling and handling. We utilized our all resources to make world's best category of products and they are used in various industries to fulfill the demand of exacting use.
Solvent Recovery Column Has Special Characteristics Like:
Quality class internal components
Structured packing
Lower disturbance
Excellent start up
Unique design
Network Area:
Our manufactured products are made up of finest quality of raw materials due to which it ensures durability in the product nature. There are mainly three factors in our designed products which are the main keys of our success and these are quality designs, competitive price and timely delivery.
We Have Cover Following Markets:
USA: Florida, Montana, New Jersey, Texas, South Dakota, New Mexico, Alaska Nevada, etc.
Middle East: Syria, Jordan, Kuwait, Israel, Oman, Saudi Arabia, Yemen, Egypt, Cyprus etc.
Europe: Poland, Austria, Monaco, Finland, Sweden, Croatia, Andorra, Malta, Italy, Albania, etc.
Others: Maldives, Myanmar, Nepal, Bangladesh, Bhutan, Pakistan, China, etc.
Indian Areas: Assam, Himachal Pradesh, Gujarat, Delhi, Mumbai, Orissa, Karnataka, Madhya Pradesh, Rajasthan, Punjab, West Bengal, Haryana, Bihar, Andhra Pradesh, etc.